Community Profile

for now i am in a holiday humour
the harry potter holiday genfic exchange
This journal should be viewed with discretion.
Free Account
Created on 2013-09-04 22:29:10 (#2076459), last updated 2017-04-05 (24 weeks ago)
4,311 comments received
256 Journal Entries, 117 Tags, 0 Memories, 2 Icons

About
| | |
| --- | --- |
| Name: | the harry potter holiday genfic exchange |
| | |
| | |
| Membership: | Open |
| Posting Access: | Select Members |
| Community description: | Harry Potter Holiday Genfic Exchange |

Mini Bio
Welcome to
hp_holidaygen, a Harry Potter holiday genfic and art exchange!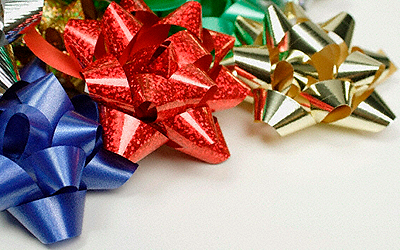 Gen, in its simplest definition, is writing and art that does not have romance or sex as its primary focus. This exchange was originally created by
virginia_bell and
wanderlight in 2006, to spread the genfic love during the winter holiday season. It functions like the smut-centric ones, just without smut: you will sign up with your favourite genres, characters, eras, etc. Once sign-ups end, you'll be assigned to write/draw an anonymous gift for someone and will receive one in return.

Read fic and view art from our 2006 exchange here
Read fic and view art from our 2007 exchange here
Read fic and view art from the 2009 exchange here
Read fic and view art from the 2011 exchange here
Read fic and view art from the 2012 exchange here
And read fic from the 2013 exchange here!


Ten steps to a Happy hp_holidaygen:
Remember that this is a genfic exchange. Romance is allowed, but it cannot be the point of your fic/art. There are other exchanges for those fics.


Anyone can participate, but if you're not of age, please don't write or request NC-17 fic/art.


If you have any questions for your recipient about his/her request, please direct them to the moderator via e-mail (hp.holidaygen@gmail.com), who will contact your recipient on your behalf.


If you cannot finish your assignment and/or you need an extension, please let the moderator know as soon as possible. I understand that life and health can prevent people being able to participate, and I don't bite (or bark), but please give as much notice as you can and please don't say you've almost finished when you haven't. It makes my life a lot easier if I know for sure you won't make it and I can look for a pinch-hitter, and it's easier for you to not have the pressure if you're really struggling.


If you have not made contact by the deadline or you miss an extension, a pinch-hitter may be assigned in your place.


Fics should be at least 1000 words and beta read. The moderator may return your fic if it doesn't meet basic spelling/punctuation/grammar requirements. There is no maximum word limit but remember that December is a very busy month for most people, so very long fics may find fewer readers!


To preserve anonymity, all fic and art will be posted by the moderater via genficsanta. PLEASE submit your work in the format requested below.


This should go without saying, but don't forget to thank the person who has created something for you.


Please leave feedback for other contributors - the 'exchange' doesn't stop when you submit your fic!


You should not post your fic/art to your own journal or other communities and archives until the identity of all writers and artists have been revealed.

When submitting your creation, please:
Include the header below. For art, this can be in the accompanying e-mail. For fic, this should be included at the top of the file.

Header formatting is as follows:



Submit fic in .rtf or .doc format. Please do not send .docx files as generated by MS Word 2007 and 2010. If you use one of these programs please use 'Save As' to save the file as .rtf or .doc.


Make sure all formatting (centering, bolding, italics etc) is coded ready for Livejournal. You may like to test this on a private post on your LJ before submitting it to us.



These are the dates for the 2013 round of the Harry Potter Holiday Genfic Exchange:

September 5: sign-ups begin
September 21: sign-ups end (midnight PST)
September 23: assignments mailed
November 24: assignments due (midnight PST)
December 1: posting begins
January 1 6 (or thereabouts): writers and artists revealed

Further questions, comments, and concerns can be directed to your moderator for this year,
chthonya, or e-mailed to hp.holidaygen@gmail.com.

I'm UK based, so please allow for time-zone if you're expecting to hear from me.

The exchanges is only as successful as you make it, so have fun with your assignments!

Connect
Administrators

Members (5):

Subscribers (8):

Linking
To link to this user, copy this code:
On Dreamwidth:
Elsewhere: